Laurindo Garcia on ABC Australia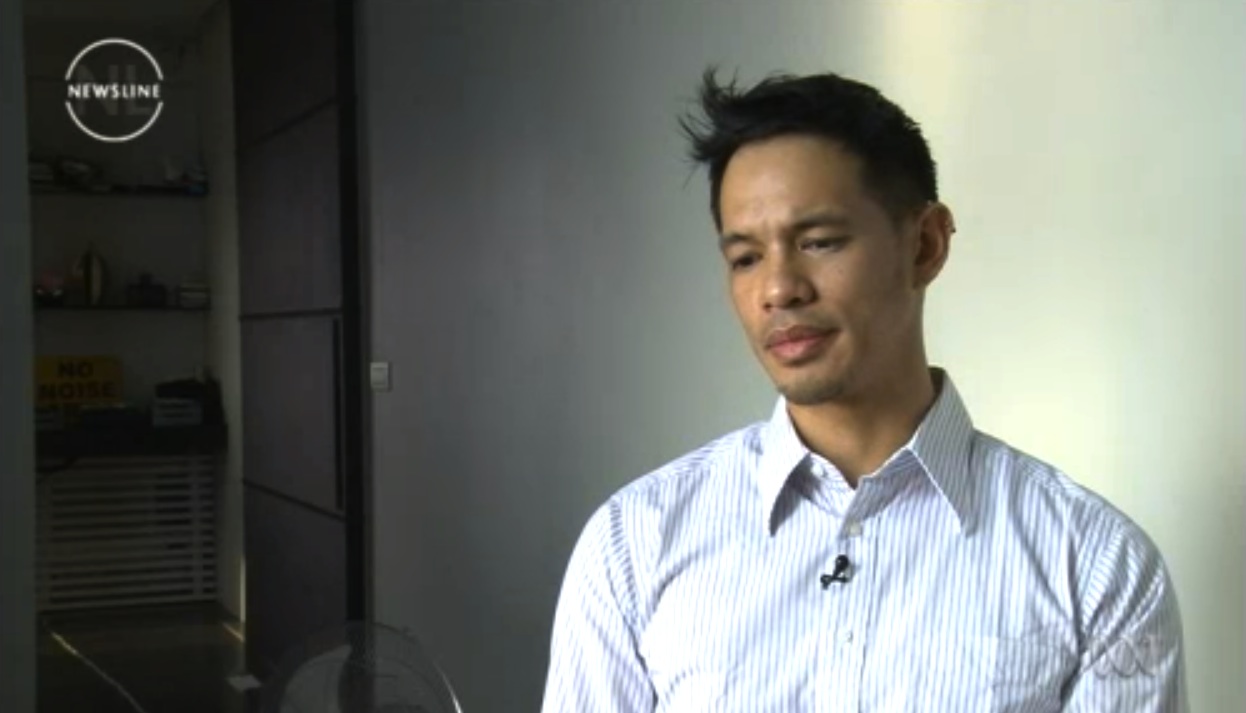 After being a part of the Here I Am campaign, Laurindo Garcia (featured in Story 6) interviews on ABC Australia Network's Newsline about HIV/AIDS in the Philippines.
Story 1: Reyna Altagracia Felix, Dominican Republic
Reyna Altagracia Felix is a 16 year-old in the Dominican Republic who was born with HIV. Reyna and her mother discuss the importance of programs funded by the Global Fund that allow them to receive treatment for HIV. Reyna shares her dreams for her future, and shares a message of hope to other teens living with HIV that they can live happy, healthy lives.
Story 2: Yevhen Selin, Ukraine
Yevhen Silin is a 34 year-old Ukranian man who used to be an injecting drug user. Yevhen shares a story about his struggles with drug addiction, and how much his life has changed since he was able to begin substitution therapy. Because of the Global Fund's support, injecting drug users in the Ukraine are able to access opiate replacement therapy, which greatly reduces the spread of HIV.
Story 3: Lilian Pendaeli SUmari, Tanzania
Lilian Pendaeli Sumari is a Tanzanian mother living with HIV. Lilian talks about losing her husband to AIDS and her difficulty accepting her own diagnosis. Lilian discusses the medications that have improved her life and protected her unborn son from contracting HIV. Because of the Global Fund's support, pregnant women in Tanzania are able to access medicine to prevent transmission of HIV from mother to child.
Story 4: Joseph Mqabulani, South Africa
Joseph Mqabulani is a South African living with HIV who runs community support groups for others living with HIV/AIDS. Joseph discusses the important role support groups play in ensuring that others get the treatment and support they need to stay healthy. Because of the Global Fund's support, people living with HIV/AIDS in South Africa are able to receive treatment and support services that drastically improve their lives.
Story 5: Edward Kahi Mwangi, Kenya
Edward Kahi Mwangi is a 32 year-old Kenyan husband and father. Edward shares a story about his struggles with multi-drug resistant tuberculosis, a disease which is difficult to treat and can be fatal. With the Global Fund's support, Edward has been able to access medication that has improved his health, and he has been able to ensure that his wife and child also stay healthy.
Story 6: Laurindo Garcia, Philippines
Laurindo Garcia is a 39 year-old activist from the Philippines who works on issues related to HIV and human rights. Laurindo and his father discuss their experience accepting Laurindo's HIV status and his decision to come out as gay man with HIV in order to reduce the stigma around being gay and HIV+ in the Philippines. He was also interviewed on ABC Australia Network's Newsline.
Testimony 1: Abosede Oladayo, Nigeria
Testimony 2: Rosemary Mburu, Kenya
Testimony 3: Jennifer Gatsi-Mallet, Namibia
Testimony 4: Thokozile Phiri-Nkhomoa, Malawi
Testimony 5: Maurine Murenga, Kenya
Testimony 6: Women's Voices in support of the Global Fund
Video string of women's voices in support of the Global Fund. These testimonials were filmed at the International AIDS Conference in Washington DC this July.