Process
Selection
We chose Connecticut as the filming location because state officials offered unprecedented access, and its challenges and strategies reflect national trends. The Department of Corrections identified individuals who were scheduled to leave prison, on a rolling basis, and the producers interviewed and recruited a diverse group that included both men and women, and a variety of ages, ethnicities, backgrounds, and criminal records.
Participants
Bobby
Dave
Diomie
Erroll
Jessica G
Jessica P
Ramon
Ricardo
Rob
Thelbert 'Nook'
Vaughn
Filming
Professionally filmed by DCTV, the documentary also includes camera-phone footage filmed by the returning citizens themselves.
Purpose
Life on Parole adds a missing dimension to the recidivism story. More than half of inmates leaving prison in 2017 will return within three years. Governments at every level are wrestling with the attendant budgetary and social costs. Can reforms to the parole system integrate surveillance with support, and increase the odds of successful reentry? Personal stories framed by reporting and analysis bring the challenges — and the promise — of current reform initiatives to life.
Financing
Major funding was provided by a MacArthur Foundation Media grant, the Kellogg Foundation, Frontline. Frontline also contributed in-kind resources, and the New York Times assigned a videographer as well as reporters. Other funders include the Balser Family Foundation. DCTV and Purple States both contributed substantial amounts of unpaid time and other resources.
Editorial Control
The producers, Frontline, and the New York Times exercised exclusive editorial control.
Credits
Producer/Director: Matthew O'Neill
Co-producers: Jeff Arak, John Kennedy, Cynthia Farrar
Videography: Matthew O'Neill, Jeff Arak
For Frontline: Raney Aronson-Rath (executive producer), Frank Koughan (producer)
For the New York Times: Shaila Dewan (editor), Kassie Bracken (videographer)
(see the full list at the production page on Frontline)
About half of all the inmates on parole in the U.S. end up violating the terms of their release and are sent back to prison. States like CT are trying to change the way their parole systems work in an effort to help returning citizens succeed on the outside. The film follows Jessica, Vaughn, Errol, and Rob as they navigate the challenges of finding work, staying sober, parenting — all while under intense supervision from the state.
Frontline Trailer
Supervised release as a path to freedom — or a return to jail. Seen through the eyes of four individuals on parole in CT. "Some people think that being on parole [means] you're free," Jessica says. "You're not."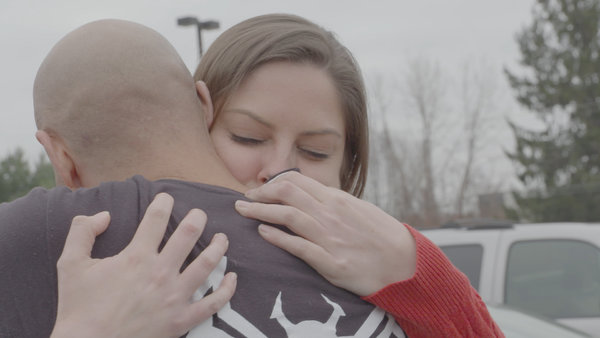 As prison rolls drop and the number of parolees increases, a Connecticut man learns that getting out of prison is not the same as being free.

Read on nytimes.com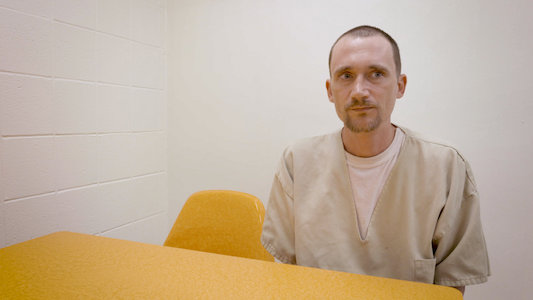 Getting methadone in jail gave a Connecticut heroin user a firmer foothold in recovery. But fewer than 1 percent of jails and prisons allow it.

Read and watch on nytimes.com
Long before they were perpetrators, many of them were victims. Given his history, it perhaps comes as no surprise that he has spent as much of his adult life in prison and in drug rehab as he has spent out.

Read and watch on nytimes.com