Process
Selection
To find red/blue couples, we advertised with liberal and conservative bloggers; spread the word through social media; alerted online platforms devoted to relationships or politics; and reached out to organizations and individuals representing a range of constituencies, as well as to the very diverse set of participants in previous Purple States series. We heard from 33 couples and auditioned 9.
Participants
Aprill Shines and Otis Dancy, Atlanta GA and Fairfield CT
Tara van Brederode and Jeff Angelo, Ames, IA
Anne Runolfsson and Donald Weinbach, North Salem, NY
Laleh Mojtabaeezamani and Brock Simmons, Austin, TX
Naomi Schachter and David Dahan, Allentown PA
Financing
Purple States LLC invested in this production as a prototype for a television or online series.
Editorial Control
Purple States selected the couples and determined the content of the video.
Credits
Produced by Cynthia Farrar
Edited by Cinnamon Kennedy
Videography by the couples
WSJ Live's LunchBreak
On WSJ Live's LunchBreak, Wendy Bounds interviews red/blue couples featured in the Purple States video.
The Colin McEnroe Show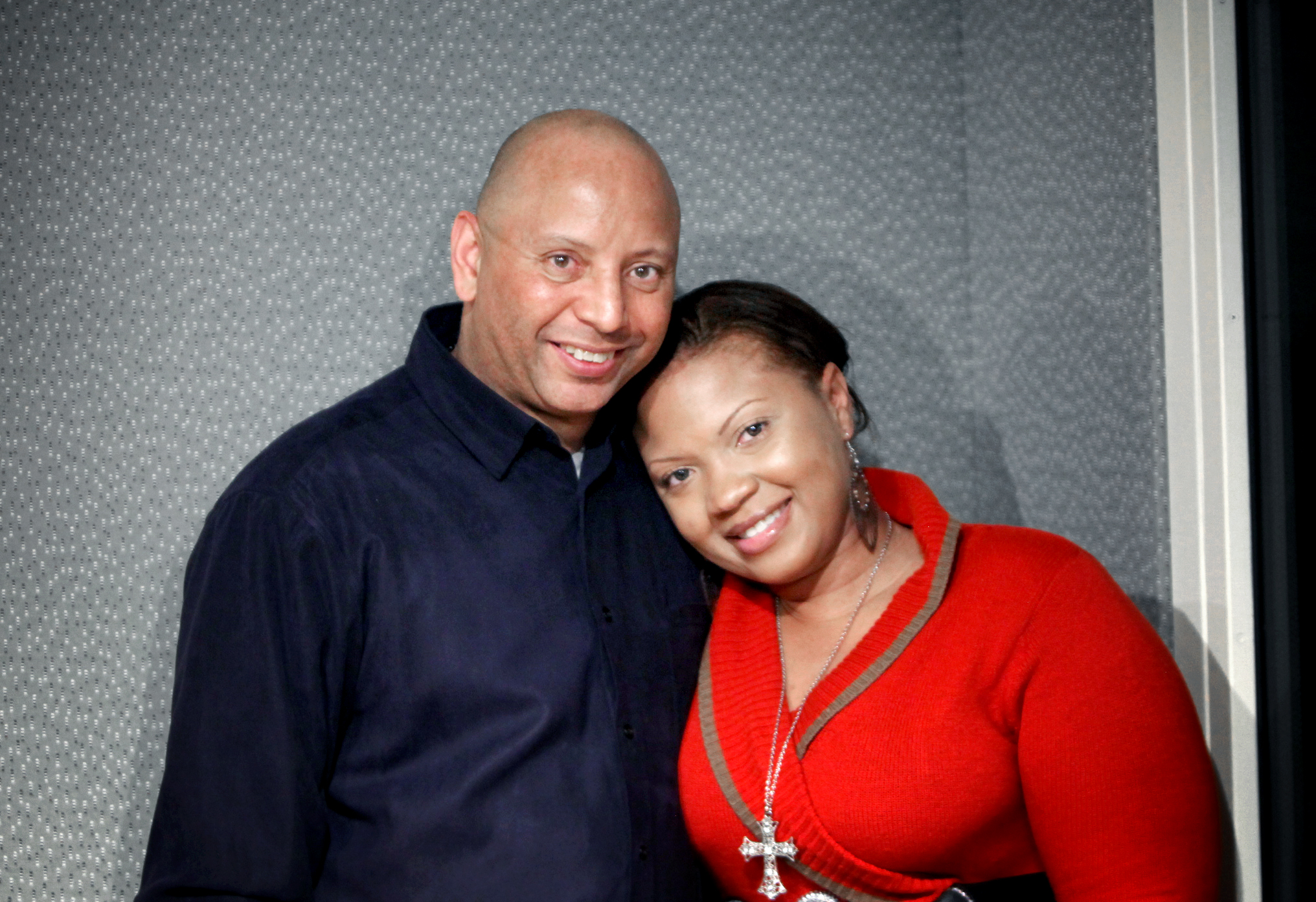 Feb 21, 2013. Aprill and Otis, Don and Anne, and Cynthia are interviewed on the Colin McEnroe Show on Connecticut's NPR station, WNPR.
Looking@Democracy
Meet five red/blue couples whose plight mirrors America's: divided by politics, wedded to a shared future. But unlike red/blue politicians, purple couples realize they can't wriggle out of this bind. When they square off, sparks fly. They stick by their guns (sometimes literally), but they move forward, together.
Vote for this video on Looking@Democracy